Our Kids Martial Arts Classes Offer Exciting Brazilian Jiu Jitsu For All Ages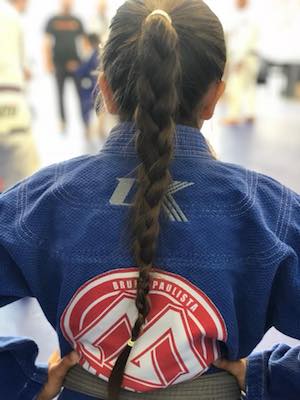 At Mamute Jiu-Jitsu, we are proud to offer a Kids Martial Arts program that is just a little bit different.
Our system is built around the art of Brazilian Jiu Jitsu and our kid's program offers two distinct classes to help students of all ages and abilities learn the skills and have a blast challenging themselves each and every day.
Come see us in Orange and give your child the best chance to thrive in all aspects of life. Just fill out the short form on your screen to learn more!
What Can You Expect From Our Kids Martial Arts Program?
Our goal every day is to surround students with classmates of their same age and skill level. We want every student to train with comfort and confidence.
Our Kids Martial Arts Classes in Orange include:
Toddler Class (Ages 2-4): We are excited to start this new class and help these little ones develop their gross motor and listening skills. Bruno will have a curriculum that focuses on
Body movement
Balance
Some Basic Jiu-Jitsu Fundamentals
Your child will have a chance to work on following directions and being in a group class. Bruno will also incorporate the basics of our jiu-jitsu warm up so that they have a head start when they transition into the Mini Mamute class.

After doing research on what would be the best length for the class, we decided to follow Ricardo Testai's (Kings MMA Jiu-Jitsu Professor) lead and make the class between 20-25 minutes.
A note on the gi: this is going to be an optional gi class. Vulkan offers toddler size gi's and we will have some at the academy for anyone who wants to look at them. If you do choose to have your child wear a gi, it must be patched. Professor Bruno will teach in the gi as always. Contact jessica@mamutebjj.com for more info.
Mini Mamutes (Ages 4-7): This most basic instruction we offer. Our Mini Mamutes can take on the foundational skills of Brazilian Jiu Jitsu and begin to build tools like balance, coordination, and communication. We instill in them a lifetime of physical activity and help each child have a blast every day. Mini Mamutes can quickly learn:
Body control and discipline
Focus and how to follow directions
Teamwork and leadership
Little Mamutes (Ages 8-13): In the Little Mamutes class, we work hard to help students build their skills one class at a time. This class includes everything from partner drills and technique work to even controlled sparring with the supervision of a high-ranking coach. Our Little Mamutes can take on:
Speed and athleticism
Strength and coordination
Effective self-defense and conflict resolution skills
And In Every Kids Martial Arts Class, We Help Students Across Orange Build Character Like Never Before!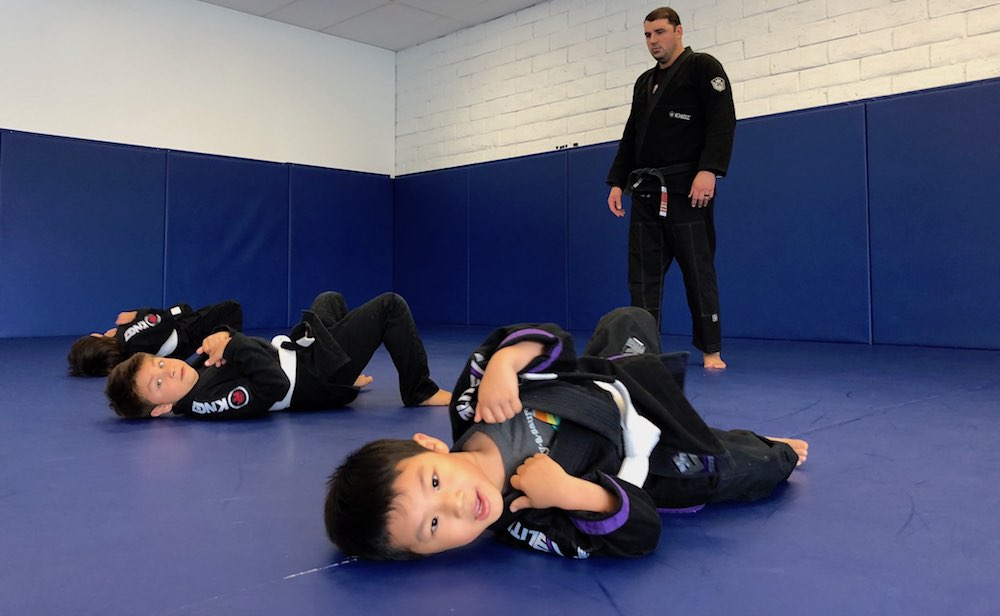 Our Kids Martial Arts Classes at Mamute Jiu Jitsu are high-energy fun with hands-on action every step of the way. And the kids love it!
But we also offer so much more.
Professor Bruno and his team are dedicated to building students up with skills for all aspects of life. We use the exciting art of Brazilian Jiu-Jitsu to help our students take pride in the learning process and enjoy the sense of accomplishment that comes with every new skill.
All of our classes begin with a show of respect for our coaches and instructors and end with a handshake line so that each student can express their appreciation.
We're helping students all across Orange:
Build self-confidence in all aspects of life
Learn how to persevere through any challenge
Set goals and dedicate themselves to achieving them
Learn how to communicate effectively with others
Come See Us Today For The Best Kids Martial Arts Classes In Orange!
Don't miss out on everything we have to offer at Mamute JiuJitsu in Orange. We are proud to maintain a family friendly environment where every child can find success. We even have bleacher seating so that you can enjoy the fun!
Just fill out the short form on your screen to learn more about our Kids Martial Arts program or to get started today!